J&J Cue Bags
J&J Pro Cue Cases
Leather Cases
Key Benefits
Original Volturi Leather Cue Cases with Volturi Logo.
100% Genuine leather. Some are exotic leather.
Beautiful designs. Most of the cases are a piece of art.
Buy with confidence: All of our Volturi cue cases are brand new & directly from Volturi Cue Cases factory. Some cases are J&J exclusively models.
Compare and save. We guarantee you get the best price Volturi Cases from J&J America.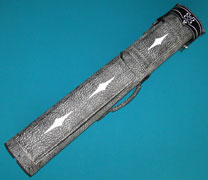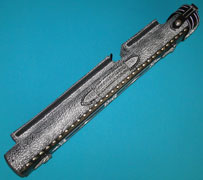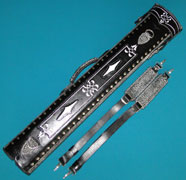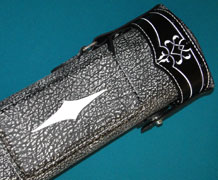 Model # Volturi-JJ1-36 3 butts 6 shafts, grey/black buffalo leather, 5 white stingray leather accents. Two pouches, two handles, double shoulder straps ( may keep one as a spare ). Light weight Thick satin dividers inside, see Inside View.
Retail price $595
In stock. Email us for dealer price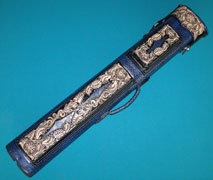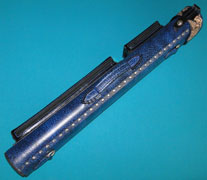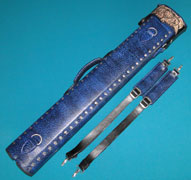 Model # Volturi-JJ2-36 3 butts 6 shafts, blue genuine vegtan leather, 3 blue stingray accents. Two pouches, two handles, double shoulder straps ( may keep one as a spare ).
Light weight Thick satin dividers inside, see Inside View.
Retail price $739
In stock. Email us for dealer price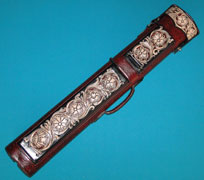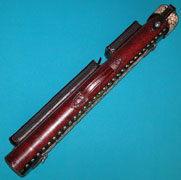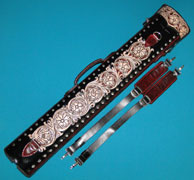 Model # Volturi-JJ3-36 3 butts 6 shafts, burgundy genuine vegtan leather. Two pouches, two handles, double shoulder straps ( may keep one as a spare ).
Light weight Thick satin dividers inside, see Inside View.
Retail price $919
In stock. Email us for dealer price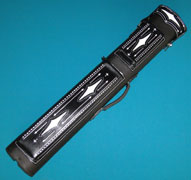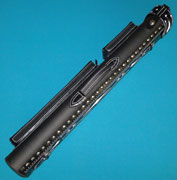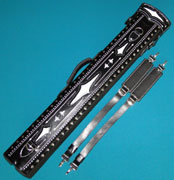 Model # Volturi-20-1-36 3 butts 6 shafts, black genuine vegtan leather, 8 white stingray accents. Two pouches, two handles, double shoulder straps ( may keep one as a spare ).
Light weight Thick satin dividers inside, see Inside View.
Retail price $595
In stock. Email us for dealer price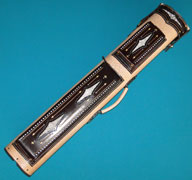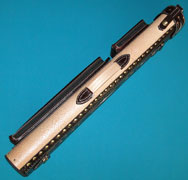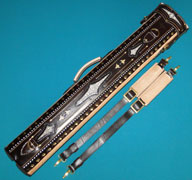 Model # Volturi-20-2-36 3 butts 6 shafts, genuine vegtan leather, 8 Python accents. Two pouches, two handles, double shoulder straps ( may keep one as a spare ).
Light weight Thick satin dividers inside, see Inside View.
Retail price $595
In stock. Email us for dealer price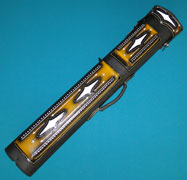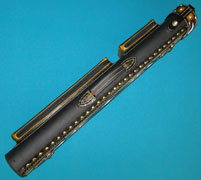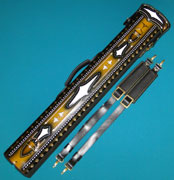 Model # Volturi-20-3-36 3 butts 6 shafts, genuine vegtan leather, 8 white stingray accents. Two pouches, two handles, double shoulder straps ( may keep one as a spare ).
Light weight Thick satin dividers inside, see Inside View.
Retail price $595
In stock. Email us for dealer price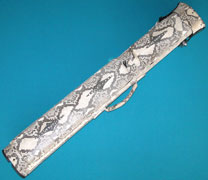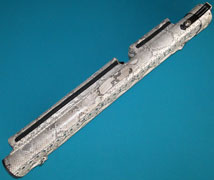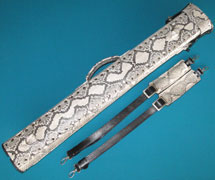 Model # Volturi-20-4-24 2 butts 4 shafts, full genuine Python leather, 3 stingray accents. Two pouches, two handles, double shoulder straps ( may keep one as a spare ).
Light weight Thick satin dividers inside, see Inside View.
Retail price $759
In stock. Email us for dealer price
*Color, pouch, handles, hardware of the leather case might be slightly different from the picture.
Price and color are subject to change. Color of the stock cases may be slightly different from the picture.
Email us for update Onsale price for any cue or cue case