Click the picture for an enlarge
Mezz Extension The original Mezz Cues extension made by Mezz in Japan. Fits the Mezz cues.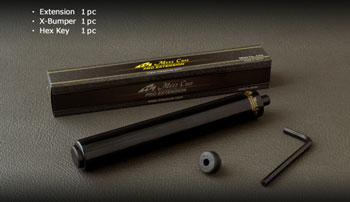 Model # MPX-KS
Mezz Cues extension set comes with wrench and bumper. Length: 210mm.
Regular price $140, Online price: $126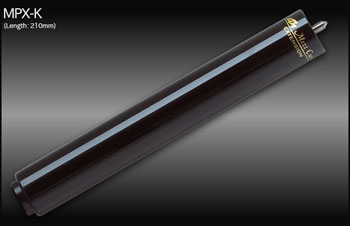 Model # MPX-K
Mezz Cues extension only. Length: 210mm.
Regular price $120, Online price: $108
Model # MX-RB
Wrench and bumper set for Mezz Cues extension
Regular price $30, Online price $27

Mezz Cues Exceed Telescopic Cue Extension



Model # ETX-K
Mezz Telescopic Cue Extension
Regular price $200, Online price $170
Model # ERB-EX
EX Rubber Bumper
Regular price $25, Online price $22

Mezz Chalk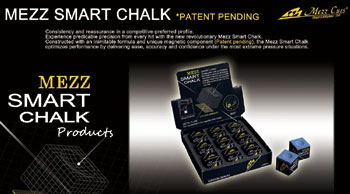 Model # Mezz-SC9
Regular price $15, Online price $13.50. price per chalk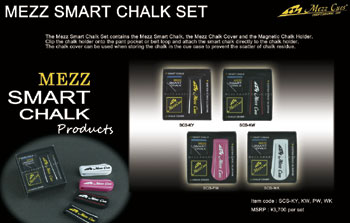 Model # Mezz-SCS
Regular price $40, Online price $36. price per set
Stock & price are subjected to change. Discount available on certain condition. Email us for detail.