"People have always collected Tad cues for their beauty and performance" - The Billiard Encyclopedia
Tad Cup in California, USA.
Year 2013, is Tad Cues 50th Year Anniversary.


A beautiful Tad cue collected by a cue collector
Key Benefits
Cues designed and made by one of the most famous cue makers in the world, typical of future hall of famer Tad Kohara, his wife Sue, and his son Fred in California, USA.
Tad began making Tad cues from 1963. To this day, playability is his primary concern.
Tad is famed for his wrap and all hand made quality craftsmanship. Without the aid of any C.N.C. machines, Tad only makes very limited quantity of cues. It is very difficult to acquire his cues, that makes Tad cues so collectible.
All Tad cues come with 2 shafts & custom made joint caps.
Pricing & Availability
All available Tad cues listed at Available Cues page. Please email us for pricing.
(Stock & price are subjected to change. Please email us to check our current stock before you place your order.)
Since Tad Cues makes very limited quantity of cues now, we apologize that most of models listed at our website are out of stock. When the Tad cue you like to order is not in stock, we recommend that you email us and let us know what price range cue you looking for. We will save your order in the waiting list. When you are in the waiting list you have priority to get your cue.
We also distribute Tad's cue cases and Tad accessories.
Tad Custom Cues Tad cues listed in the J&J America's master catalog
Available Tad Cues Available Tad cues in our stock, ready to ship
Tad Cues Gallery The Tad cues sold by J&J America.
Tad Cue Cases Tad cue cases with Tad logo
Tad Accessories Tad Polo Shirt, Tad logo Towel, Tad cue tip
Photos With Tad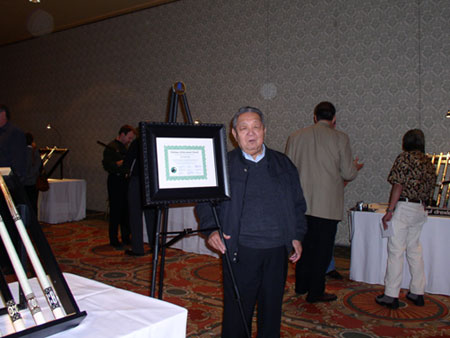 Tad in the Cue Collectors Show 2002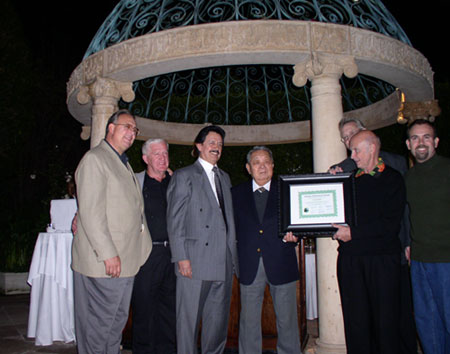 Tad, Ernie ( Gina Cues ), Jerry ( McWorter Cues ), and the other world's greatest cue makers. Tad got an award.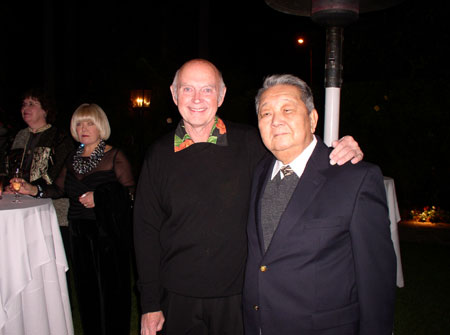 Tad and Bill Stroud ( Josswest Cues )