Production Cues
Joss Cues
Custom Cues
For limit of time, when order a Joss cue online, you may upgrade a Joss shaft to an OB1, OB2, OB Classic, or OB Classic Pro shaft, with $60* extra


Promotion: Add an original black collar Joss shaft to your Joss cue order, add only $100. Limited time only.
Key Benefits
Cues designed and made by Joss Cues in the USA
These are some custom made Joss cues. Each model has very limited quantity made.
Buy with confidence: All of our Joss cues are brand new & directly from Joss Cues. We are one of the largest distributors for Joss cues.
Big save: you save up to *15% from the retail price. Limited time only.
Bonus: Free deluxe Joss Cues joint protector, when you buy any of the Joss cues at online price.
Models & Pricing
Click on the cue or links for a clear picture.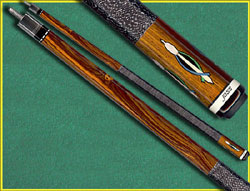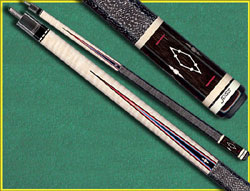 Model# Joss-10-11 Model# Joss-10-13
Cocobolo cue 4 points cue,
Pearl, color veneers, and holly inlays black, red, blue veneer, and inlays
Regular price $695 Regular price $775
Our Online price $590.75 Our Online price $658.75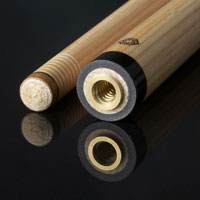 OB1, OB2, OB Claasic, OB Pro shaft fits Joss cues, made by OB Cues
Retail price $235, Our Special Price: $164.50
Upgrade from a Joss shaft, add $60

OB1+, OB2+, OB Claasic+, OB Pro+ shaft fits Joss cues, made by OB Cues
Retail price $258, Our Special Price: $219.30
Upgrade from a Joss shaft, add $80



Email us for special price when add a second Joss shaft, or upgrade to a Predator 314-2 shaft or Z-2 shaft.

Email us for update onsale price for any Joss cue.

Check the Joss Cues website www.josscues.com for more Joss cues

Stains, color & woods of Joss cues may be slightly different from the picture.
*On sale special price subject to change, & when stock available only. Free cue case style and value vary.
*Predator shaft made by Predator Cues, not by Joss Cues. It is possible the shaft size slightly different.
*Because some of the above cues are one of a kind or very limited qty made, when sold out, we will not have the same cue at the same sale price. Please email us for update inventory.