Extra Discount for all OB original shafts in stock
Key Benefits
OB Classic cue Shafts designed and made by OB Cues in the USA.
Save up to 30% compare to the OB Cues suggested retail price.
Buy with confidence: all of our OB shafts and cues are brand new & directly from OB cues. We are one of the largest OB Cues distributors. We have most of the OB products in stock ready to ship.
Click on the cue or link for an enlarge picture.

OB Classic Cue Shafts
12.75mm diameter
1/4" white ferrule
16" modified pro taper
Everest tip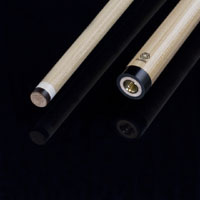 OB-CVQR Viking quick release
Retail price $235
Online price $164.5
OB-C18 5/16x18
Retail price $235
Online price $164.5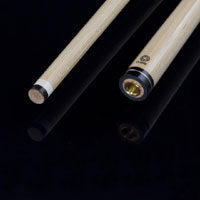 OB-CPP Pechauer Pro 5/16x14
Retail price $235
Online price $164.5

OB-MZ, OB1+, Mezz Wavy joint, silver ring
Retail price $268
Online price $219.30
OB-2MZ, OB2+, Mezz Wavy joint, silver ring
Retail price $268
Online price $219.30
OB-CMZ, OB classic+, Mezz Wavy joint, silver ring
Retail price $268
Online price $219.30
OB-PMZ, OB Pro+, Mezz Wavy joint, silver ring
Retail price $268
Online price $219.30