Key Benefits
Cues designed and made by one of the most famous cue makers Tad Kohara in the USA.
Without the aid of any C.N.C. machines, Tad only makes very limited quantity of high quality Tad cues. That makes Tad cues so collectible.
All Tad cues come with 2 shafts & custom made joint caps. All Tad cues bellow are in stock* and ready to ship.
Bonus: Free J&J one butt two shafts pro cue case for all Tad cues when buy at online price. Please mention *Free cue case offer when place order.
Click on the link for a clear picture. Please Email us for price.


Model # Tad- 2 - 7: Tad cue, nice Birdseye maple forearm, cue butt with inlays. with 2 shafts.
Brand New, made in July 2018
Price: $4500
Email us for stock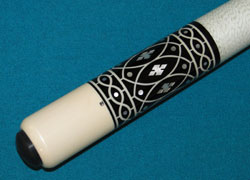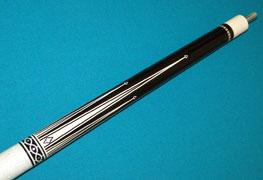 Model # Tad- Ebony-16: Tad ebony cue, forearm with16 points, cue butt with fancy inlays. It is a rare Tad ebony cue. Tad Cues not made many ebony cues. It is hard to find an Ebony Tad cue in the market.
Price: $23000
Sale pending

Email us for update stock. you may email us for the price range cue you are looking for.


*Cues in stock may be slightly different from the pictures. Stock & price are subjected to change. Please email us for current stock and price of any Tad cues.
*Free cue case per request only. Style and value of the cue case vary depend on inventory.