Production Cues
Custom Cues
No McDaniel cues in stock this time.
Key Benefits
Cues designed and hand made by famous cue maker Bill McDaniel in the USA, exclusively distributed by J&J America. McDaniel cues play solid. Many top players in Asia use McDaniel cues.
Each design has very limited quantity of cues. Great for collection.
All Bill McDaniel cues come with 2 shafts. Also, Bill McDaniel cues can be custom made for you.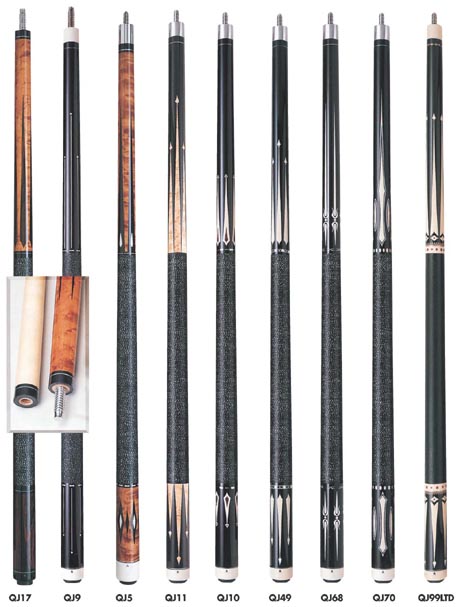 No cues for sell this time.