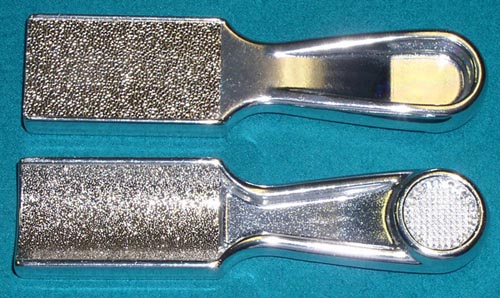 This is a tip maintenance Number One tool. Three functions and all in one. When replace the new tip, you can sand the backside of the tip in one side of the tool, shape the tip in another side with a durable sandpaper. You can tapper or scuff your tip with the sharp pins to create deep perforations for the chalk retention and get the better ball control.
Made with Titanium material, it is a durable tool with 10 year limited warranty.
Fancy design, perfect work, bright color, light weight, handy and easy to carry in your case pouch or pocket.
It is a Must Have tip tool for all players.
Pricing
Model # JA8359
List price: $39.95 Online Special Price: $29